Careers at Nimble
We're building the future of money with the smartest, most creative minds we can find.
So we're always on the lookout for motivated individuals that share our excitement.
What's it like here?
At Nimble, we search the country to uncover and rally up the most diverse, agile, and enthusiastic talent. We choose carefully when we recruit - because we want our team members to be both skilled and a good fit for the Nimble culture.
Since we work in an environment of accelerating technology, our culture is the thing that binds us together when everything around us changes at such a fast pace.
To us, culture isn't banners on the wall or a wad of documents on your first day. It's the six important values that we stay true to - the essence of what makes the things we do so different... and special.
Perks & Benefits
Nimble is located on the sunny shores of the Gold Coast - just a stone's throw from the Southport Broadwater. We've got an awesome, open-plan office full of natural sunlight and complete with ocean views.
We get fruit on Wednesdays, do Yoga on Thursdays and enjoy a beer on Fridays - plus there's a ping pong table, Wii, and a Nimble bike to get out and about during your lunch hour.
It's a great place to work... and grow.
Find out more by checking out our blog or visiting our Facebook page.
We've got it pretty good here
We offer very competitive salaries based on experience. We also provide:
Paid Parental Leave
Paid volunteer days
A day off on your birthday
The ability to purchase additional annual leave
An Employee Assistance Program
Casual dress all year round
Cool parties and company get togethers
A team of awesome co-workers who love what they do!
Our values
Our values drive the product we make, the technology we build, and the decisions we make every day.
Be part of the Nimble journey
We're in exciting times at Nimble. Want to join our team? Check out the jobs we've currently got going by department.
Business
From Finance to Legal, every team at Nimble strives to build a better, customer-centric business.
Tech
Our IT and Product teams are at the heart of the Nimble engine - they persistently move us forward faster.
Operations
Award winning customer service is the foundation of our caring and compassionate Contact Centre.
Marketing
Nimble's creative hub, our Marketing team, analyses loads of data and uses it to tinker, improve, and optimize our website.
Business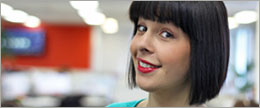 People & Culture
Our People & Culture team is involved in the entire employee cycle from beginning to end. It touches every part of the business, focusing on scalability and building a strong culture that can be as nimble as our growing company needs.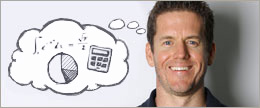 Finance
Nimble is not a traditional financial services company - and we're not a traditional finance team. Our Finance Department provides insightful analysis of our financial position and performance for the benefit of our shareholders, our people, and our customers.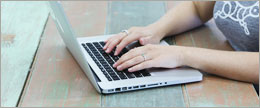 Legal & Compliance
Our Legal & Compliance team keeps us in check. We ensure we're up to date with new rules and that Nimble acts in a legal and ethical way. We follow the rules and work creatively to adapt them to our innovative product. We put frameworks and procedures in place to protect our customers from fraudulent behaviour.
Tech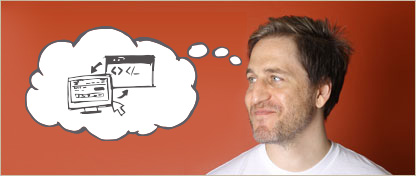 IT
Our IT team makes sure all the Nimble cogs are turning smoothly. IT are the guys that take innovative ideas and concepts from our Marketing and Product departments and turn them into reality. They also integrate our systems with all of our external partners - all the while writing and rewriting loads of code that makes our product work.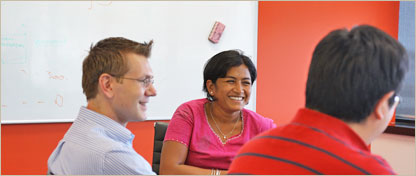 Product
To remain ahead of the pack, we're always looking for ways to improve. Our Product team is responsible for analysing data from thousands of transactions, examining it, and developing insights into trends and customer behaviour. This information is then used to make business-wide decisions that shape our product.
Operations
Our Contact Centre ensures the daily needs of customers are always met by providing the best, most empathetic service possible. Whether you're part of our Sales and Service team, or one of the Repayments guys and gals - the one thing we have in common is the unrivaled customer service we provide.
It's the delivery of our service with a smile that's won us numerous awards, including Gold in the Australian Customer Service Awards in 2011 and 2013. And we're looking for people who will fit in nicely and deliver the unrivaled service our customers have come to expect.
Marketing
Our Marketing department is where the creativity of our brand and product comes to life. We do a lot of testing, measuring, and tweaking things for the best possible outcomes. We're into putting together creative offline media campaigns, designing web/mobile apps and experiences that our members love and find easy to use, shaping product development, and connecting with our customers.
Straight from the Nimble team
Here's what some of our team members enjoy most about working at Nimble.
"Nimble has been my favorite and funnest workplace to date."
Charlie Quality Coach
"It's the culture within the company... "
Kirsten Marketing Coordinator
"Is unlike... any other company I have experienced... "
Luke Repayments Team Member
"Nimble has been my favorite and funnest workplace to date. I find the casual, yet professional, atmosphere here drives me to want to do my best. The culture here is... a feeling! It's terrific!
Coming to work each day doesn't feel like a drag (as it has in past jobs). I honestly can't remember the last time I hoped I would sprain my ankle on the way to work so I could have a day off.
I also like that I get to be my silly self around here (as you may be able to tell from this testimonial). In all seriousness though; we all work really hard here, but we keep a good balance of work and fun - you just have to look at our Facebook page to see this."
"The best part about working at Nimble is the culture within the company. It's really a culture that fosters personal and professional development. Everyone gets along really well and a lot of effort is put in to make it a fun place to work.
There's a heap of social gatherings and a lot of opportunities to spend time with people in different departments who you might not get to see on a daily basis.
We're all encouraged to be ourselves and there's no pressure for anyone to have to fit a particular mould. It's great!"
"Working for Nimble is unlike working for any other company I have experienced. The support and guidance is there when you need it, without the overbearing feeling some workplaces can project through micromanagement.
I enjoy working autonomously to hit my individual targets; while also feeling a strong sense of satisfaction when a colleague manages to do the same. The people here are fantastic, the product and service we offer is fantastic, and I can't wait to be a part of the next chapter of Nimble's progression."
Nimble HQ
We're about ace people, great times, and good vibes. We move a lot faster than the others but we also know how to kick back and relax.